Dear friends and neighbors,
As you know, the 2019 Legislative Session began this week. I am excited to be back in Olympia, and I look forward to continue advocating for policies that will make a difference for working families in our district and around the state.
I am excited that this year we practically doubled the number of women of color serving in both, the House and Senate Democratic Caucuses. Read this blog post on the HDC website to learn more about who we are.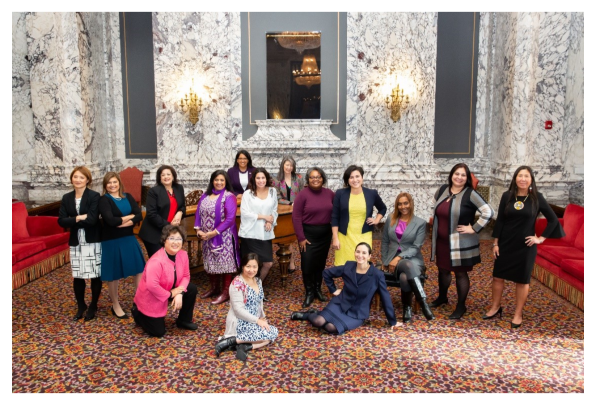 2019 Committees & Leadership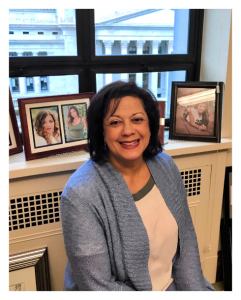 The structure of the House committees goes through some adjustments every biennium and this year is not the exception; there were minor tweaks to some committee names and their organization.
I will continue serving on four committees, Education, Human Services & Early Learning, Transportation, and Rules, where we determine which bills reported from policy and fiscal committees will go to the House floor for a vote.
This morning I was reelected to continue serving on the Leadership team as Vice Chair of the House Democratic Caucus. Click here to read the press release.
2019 Priorities
I will be working on numerous issues including two pieces of legislation that are part of a school safety package:
Counselor Ratio (HB 1265) – We don't have enough counselors at our schools to address the volume of students who, in times of crises, need trained adults to help them cope with what they're going through. By increasing the student-counselor ratio across Washington schools, this bill will provide students with adequate support, and give counselors the time they need to identify students who are hurting.
Secondary Traumatic Stress Support for Teachers (HB 1264) – We are losing teachers at an alarming rate due, in part, to workplace stress. Coping with the effects of their students' trauma is often draining and can have a lasting negative impact. Educators who deal with traumatized children frequently develop their own symptoms of traumatic stress. This is known as secondary traumatic stress. This bill will help assist teachers in identifying when they need help and how to access resources.
Page Program
Taking part in the page program is a great opportunity for young people to gain a unique perspective of the legislative process.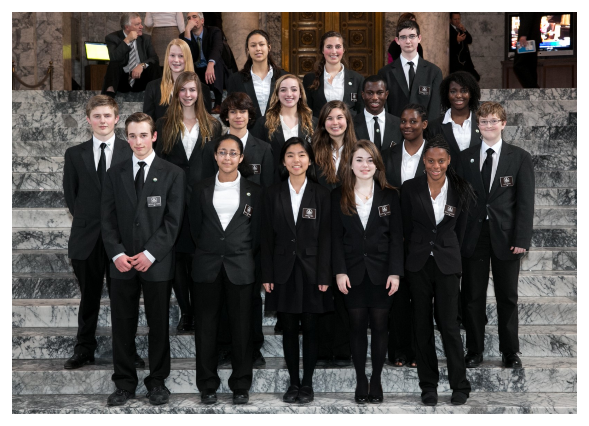 Every year, students ages 14 to 16 come from all over the state to serve as legislative pages at the House of Representatives. Pages perform a wide variety of responsibilities, from presenting the flags to distributing amendments on the House floor. In addition to contributing to the efficient operation of the Legislature, pages receive daily civics instruction, draft their own bills, and participate in mock committee hearings.
The future of our representative democracy depends on preparing our youth to be informed and effective citizens today. Sometimes paging is the spark that lights the path to a life of public service, I know at least one of our current legislators served as a page back in the 1990s.
Pages are sponsored by members of the Legislature, usually from the district in which they live.
To help lower income families participate in the program, the House of Representatives created the Gina Grant Bull Scholarship. Check out the FAQ page to see if you can apply.
Taking part in the page program is a great opportunity for young people to gain a unique perspective of the legislative process. If you have a teen who could benefit from this experience, I encourage you to consider sending him or her to Olympia for a week.
For more information, please visit the House Page Program website.
Keeping you updated
As in previous years, I will do my best to keep you informed on what goes on in Olympia through my e-newsletters and video updates posted on my website. You can watch my first legislative video update of the 2019 session here.
Please feel free to contact me anytime on specific legislative issues, if you need more information on a particular bill, or to share your concerns. I, or Israel Rios, my Legislative Assistant, will get back to you promptly.
I have moved into a new office, JLOB 420, located on the 4th floor of the John L. O'Brien building. Be sure to stop by if you're in town. You'll find great information on visiting the Capitol campus here.
Sincerely,